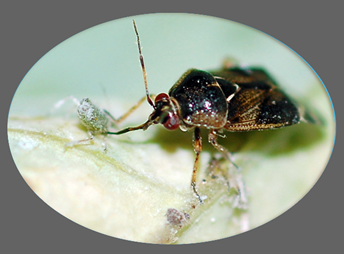 This event was organized and presented by:
Washington State University,
USDA-ARS Wapato, Oregon State University,
and University of California at Berkeley


2-Day Interactive Workshop
Our project held a 2-Day interactive workshop covering concepts such as: general principles of orchard biological control; understanding and solving problems with secondary pest outbreaks; how biocontrol tactics fit with IPM straegies, identification, monitoring and phenology of key natural enemies; and how pesticides effect biocontrol. Participants got the chance to interact directly with experts during open discussions and exercises.The results of surveys conducted during the workshop indicated that participants learned a great deal of useful information.
I learned a lot about parasitoids and BC and the management of spray programs around them.

I gained a better basis for selective use of insecticides, etc. in order to protect and build the NE complex.

I broadened my knowledge of beneficial insects and the impact of pesticides on their complex.

The biggest impact on my future IPM practices is the different options of approaching pest control and the windows of opportunity. When and when not to to use chemicals as a means of control.
If you missed the short course you still have a chance to watch select presentations and download the course materials.
Watch Select Presentations
Day 1
Day 2
Download Workbook Materials
Download the Full Workbook (163MB) or
download by section (recommended for slower connections)
Although focused on temporate orchrds systems, the information presented in the Short Course is helpful and relevant to most perennial cropping systems.